If Floated Share Buttons are enabled on your site and look great on desktop, you may want to customize how they appear for mobile devices. Here's how to get started:
Log-in to your Shareaholic.com account.
From the Website Dashboard, make sure Floated Share Buttons are ON by clicking the toggle to green.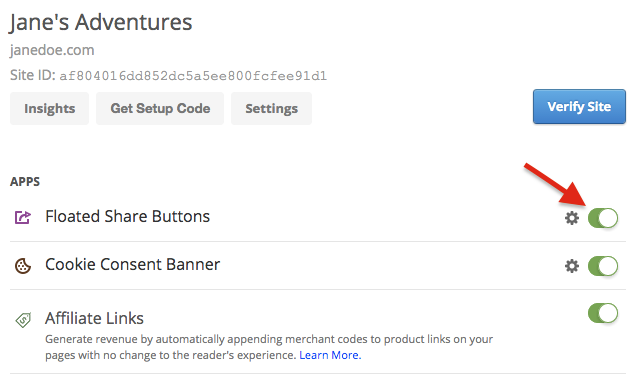 Click on Floated Share Buttons link or settings tool icon.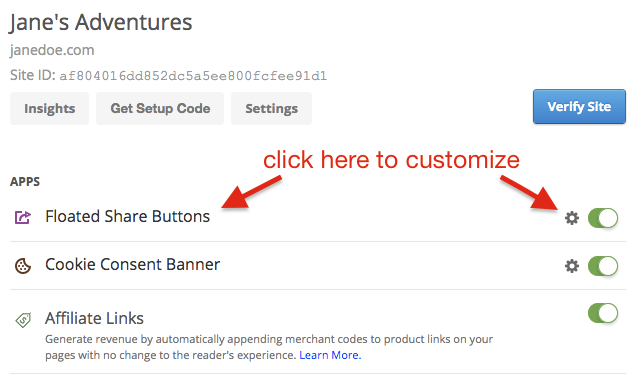 From the dropdown menu, select Mobile.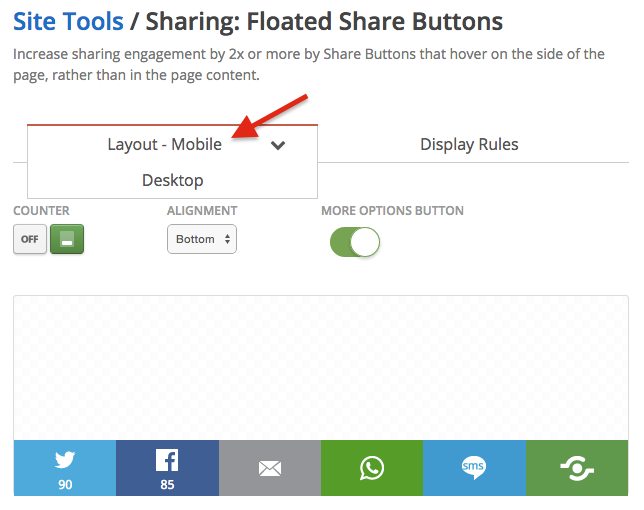 From this interface, you can customize:
1.) COUNTER to turn off or on.
2.) ALIGNMENT for buttons to appear at the TOP or BOTTOM of the screen.
3.) MORE OPTIONS BUTTON for your visitors to select from more share services.
4.) To add more share services, select from the preview panel or type name into the search field.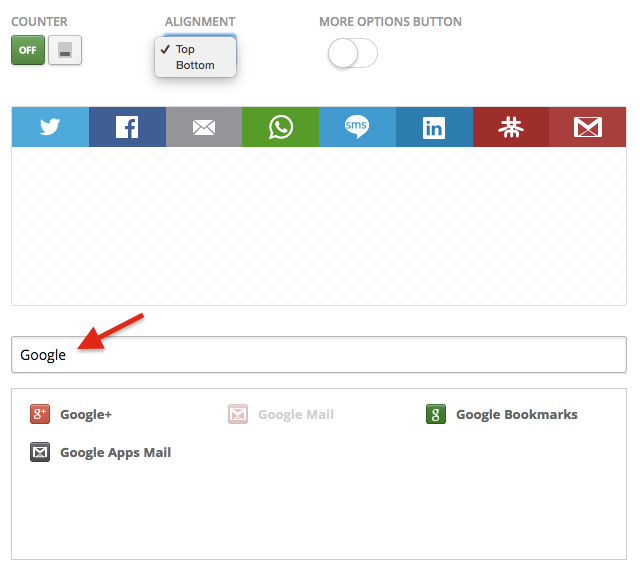 When the Floated Share Buttons are set to the way you want them, make sure to Save Settings. 
The Floated Share Buttons should appear on your mobile device like this: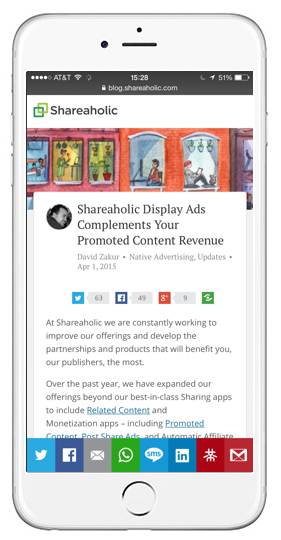 When scrolling up or down the page, the Floated Share Buttons stay static to the top or bottom of the screen. 
Exclusive for Mobile
WhatsApp and SMS (text messaging, including Apple's iMessage) are now part of our family of share buttons! These buttons are "smart" ie. they are designed to only show when a visitor is on a supported mobile devices since these are mobile-specific services. This optimization happens automatically for you, so you don't have to worry about it!
 Related Articles: