Create customized colors for your Floated Share Buttons to better suit your website's theme.
To get started:
Login in to your Shareaholic.com account.
Click Website Dashboard from the avatar dropdown menu.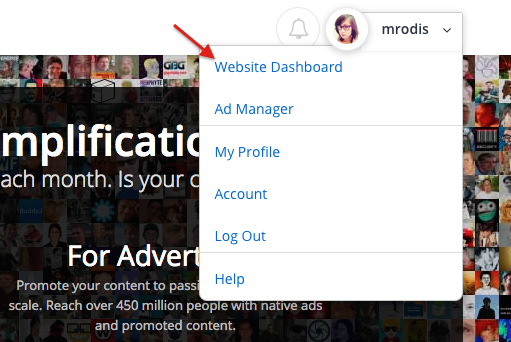 From the Floated Share Buttons section, click the settings icon to edit. Floated Share Buttons must be enabled in order for you to see the customized changes. Make sure the toggle is green for ON.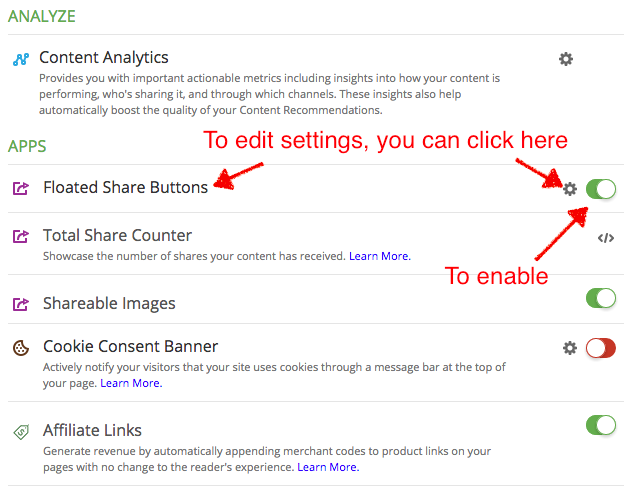 Select the layout you would like to customize from the dropdown menu. Your options are Desktop or Mobile.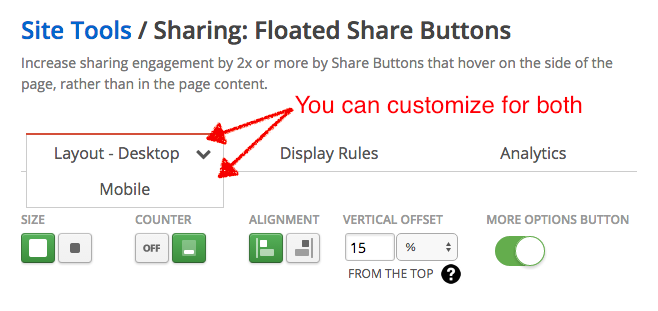 From the same settings page, click the Customize Icon Colors toggle to enable.

Options to configure the colors will appear below. You will be able to edit the background color and icon color using the color palette or hex values.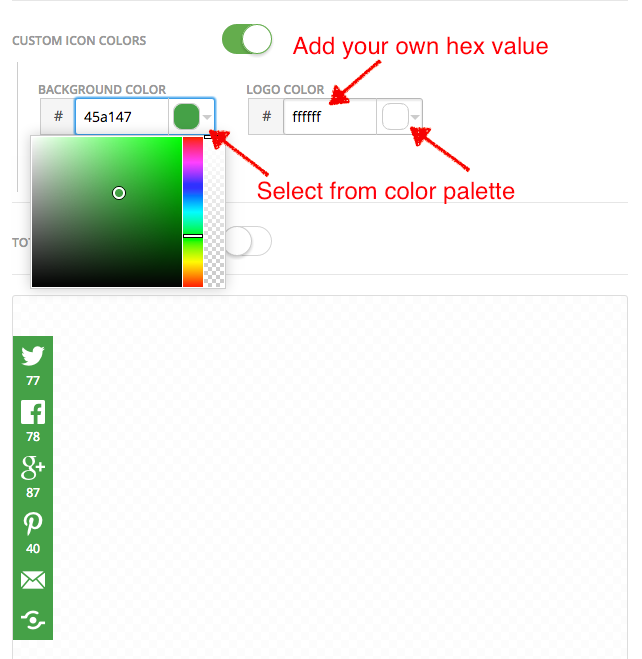 Click SAVE SETTINGS button when you're done.