If Floated Share Buttons are enabled on your site and look great on desktop, you may also want to customize how they appear on mobile devices. Here's how to get started:
Login to your Shareaholic.com account.
Select a Site Profile from the My Sites dropdown menu at the top of the page.
On the Apps page, under 'Social Sharing,' make sure Floated Share Buttons are ON by clicking the toggle to green.

Click on the Configure button above the toggle in the Floated Share Buttons section

In the 'Layout' tab of the Preview pop up, select Mobile on either the left or right side.

From this interface, you can customize:
COUNTER to enable/disable Social Media Share Counts from showing below their icon.
ALIGNMENT for buttons to appear at the TOP or BOTTOM of the screen.
MORE OPTIONS BUTTON for your visitors to select from more share services.
CUSTOM COLORS to change the colors of the Floated Share Buttons.
TOTAL SHARE COUNT to display the total number of shares a post has received. You can also change the color of this icon to fit in (or stand out!) from the rest of the Floated Share Buttons.
You can also choose when the Share Buttons should appear on the page in the "Trigger when..." section. They can be set to appear when the visitor loads the page, when they scroll down the page, or even when they reach a certain element or query selector!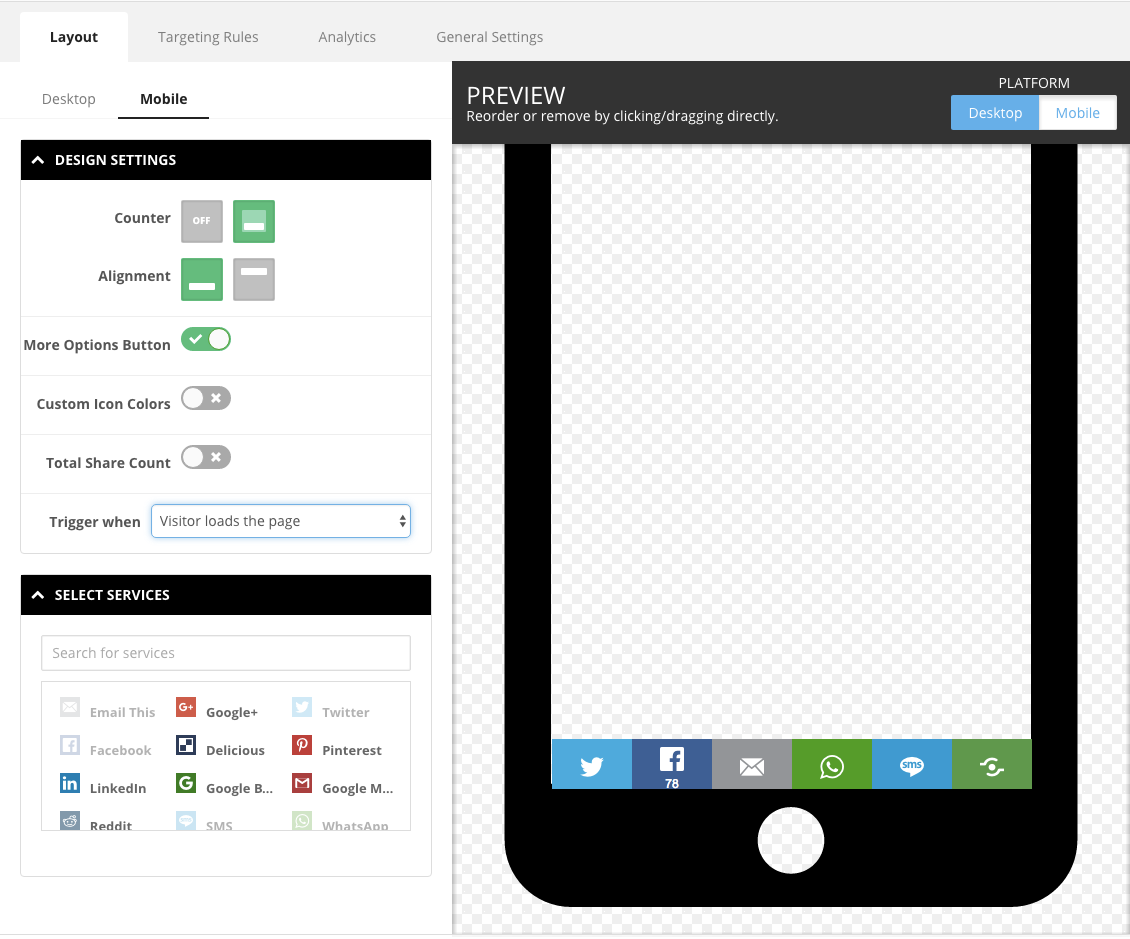 To add more share services, in the Select Services section, you can browse for your desired social media service, or start typing right into the Search box.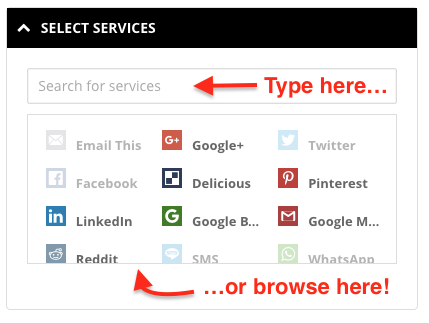 When the Floated Share Buttons are set to the way you want them, make sure to Save Settings.
The Floated Share Buttons should appear on your mobile device like this: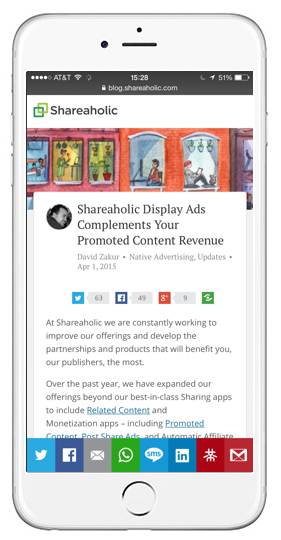 When scrolling up or down the page, the Floated Share Buttons stay static to the top or bottom of the screen.
Related Articles: