You may not always want your Floated Share Buttons to appear on your website's landing page or a contact page where there's no real shareable content. Adding a display rule will allow you to remove the buttons from those pages or posts without removing them from your entire site.
To get started, follow these steps:
Log-in to your Shareaholic.com account.

From your Site Tools page, click the settings button next to the Floated Share Buttons section.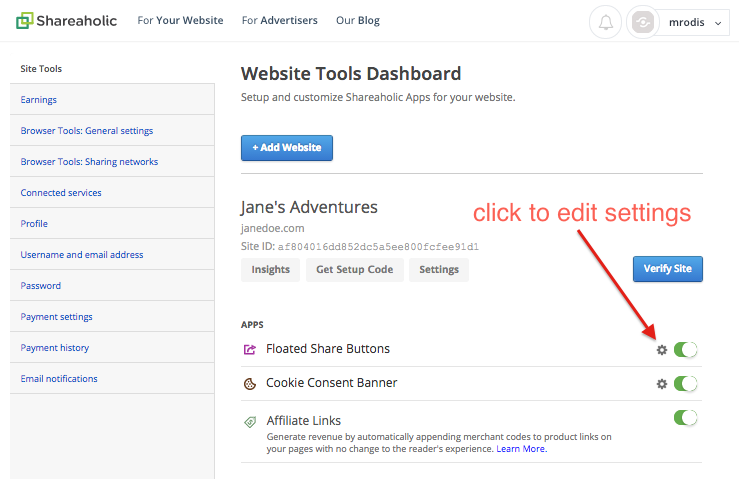 Select the Display Rules tab at the top right.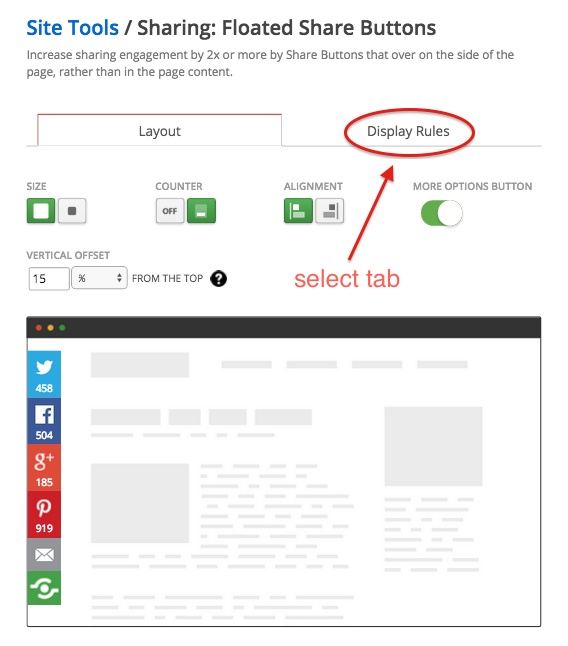 Add a rule by clicking the Add Rule button.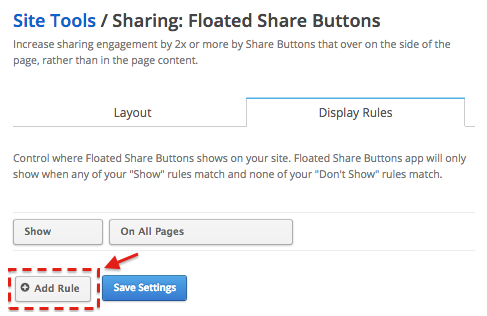 Dropdown Menu 1:
Selecting Don't show will disable Floated Share Buttons from specific pages.
Selecting Show will enable Floated Share Buttons on specific pages.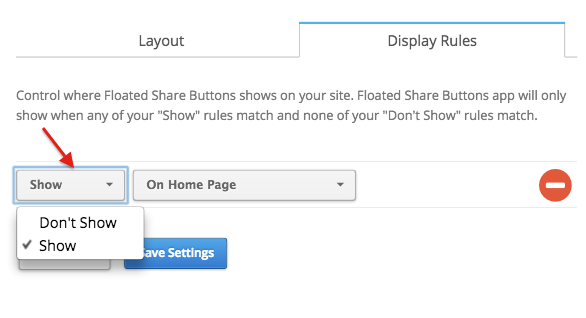 Dropdown Menu 2:
On Homepage: Only on Homepage (Have you specified your homepage URL?)
On URL paths exactly matching: Exact URL (ex: /my-road-trip)
On URL path containing: Matching URLs (ex: /blog)
On URL paths beginning with: Grouped URLs (ex: /2015/04)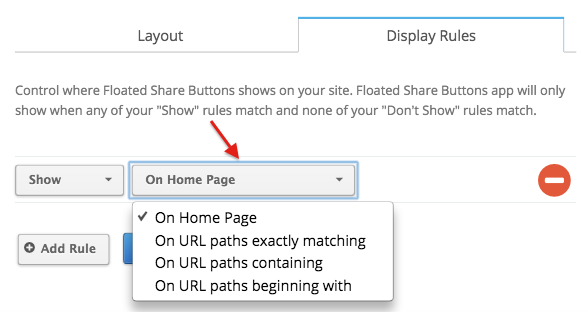 Add as many display rules as needed.
SAVE your settings.
To  delete a rule, simply click the red circle next to the rule that you would like to remove: