Once you create a Shareaholic account and verify your site, you can see your Earnings report at any time.
Where can I find my Earnings report? 
Log in to your Shareaholic account.
Select the site for which you wish to view earnings data from the My Sites dropdown at the top of the page.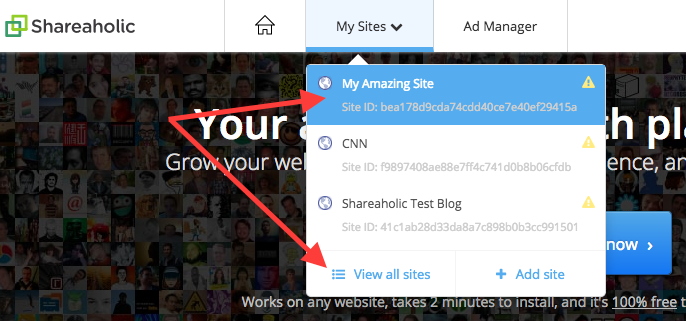 On the left sidebar, click the Earnings link.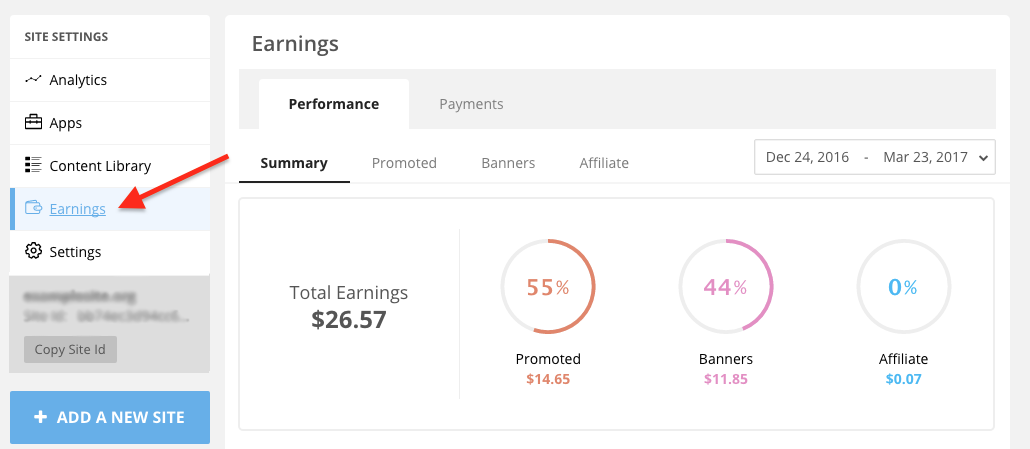 The Performance tab will show you how much your enabled monetization apps have earned for the given time period (set in the dropdown on the top right).
To see your balance and request payment, click on the Payments tab.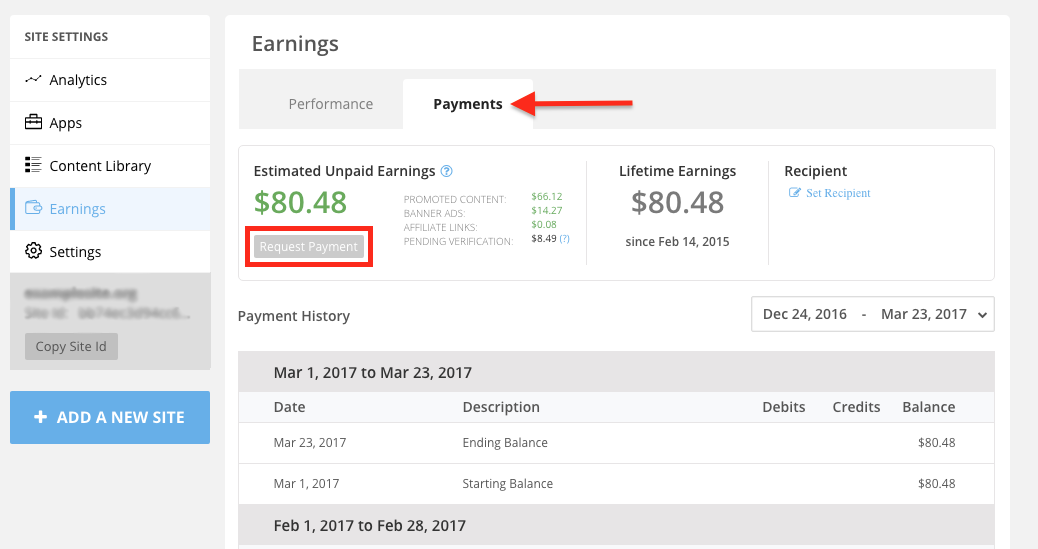 Earnings are verified within two weeks after the close of each month. So earnings for January will be verified and, if deemed valid, made available by mid-February.
For information about Payments and Eligibility, please click here.