Inserting Follow Buttons in your website's template
1.) Sign-in to your Shareaholic account.
2.) In the Site Tools section, click Add App Location
3.) Select Follow Buttons.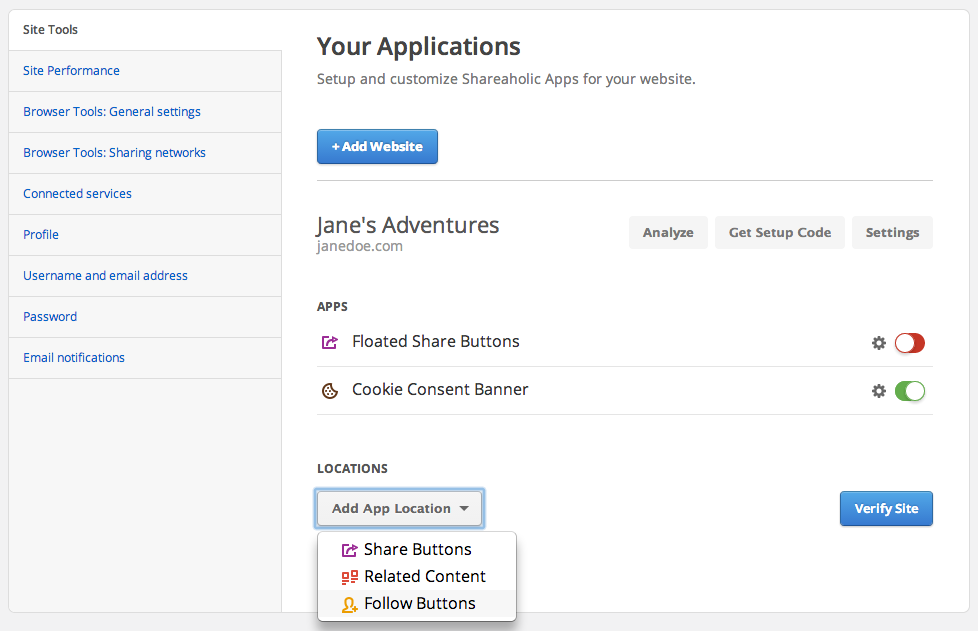 4.) Enter the name of the location where the follow buttons will appear (e.g. Right Sidebar). Optional: Entering a Headline Text will add customized text above the Follow Buttons (e.g. Follow me!).

5.) Customize the position, layout, size, and alignment, of the buttons to best fit your website's theme.

6. In the Accounts section, enter the username for each service you want as a button. To remove a button, simply remove the username from the field.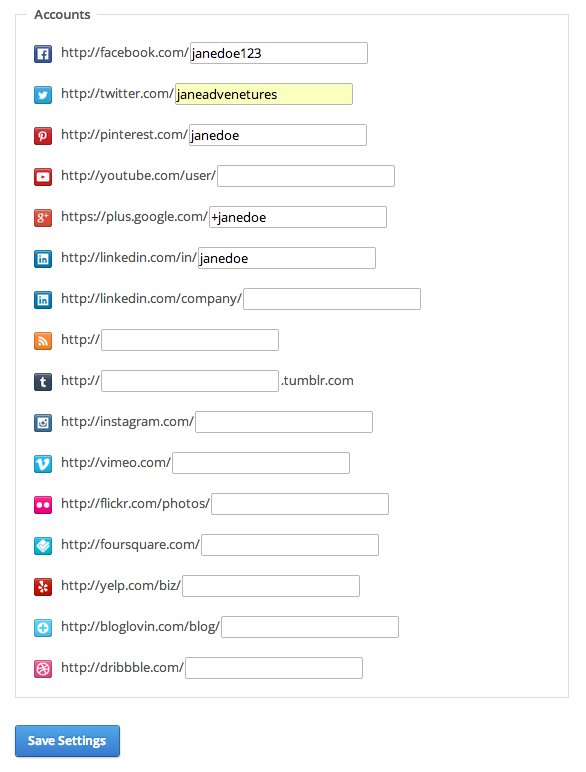 7.) Click Save Settings.
8.) Once your customizations are complete, click Save Settings. This will redirect you back to "Your Applications" page. The Follow Button you created will appear under Locations.
9.) On the right, click the </> button to retrieve the code. An overlay will appear (example):

10.) Copy the code.
11.) Return to your Blogger admin page
12.) Click on Layout in the lefthand menu
13.) Click "Add a Gadget" wherever you want to place the Follow Buttons 
14.) Select HTML/JavaScript from the list of gadgets
15.) Give the gadget a name and paste the Shareaholic Follow Button code in the Content section
12.) Click Save and your Follow Buttons should now be activated on your site!