Signing up for a Shareaholic.com account unlocks even more features for your site, including our Social Analytics tool.
If you are using the WordPress plugin, you will need to link the plugin to your Shareaholic account, so your settings are updated in both locations. It is also essential to verifying your site. Here is how to connect the plugin with Shareaholic:
Connect the WordPress plugin to your Shareaholic account
Click the Configure Additional Features button in the plugin App Manager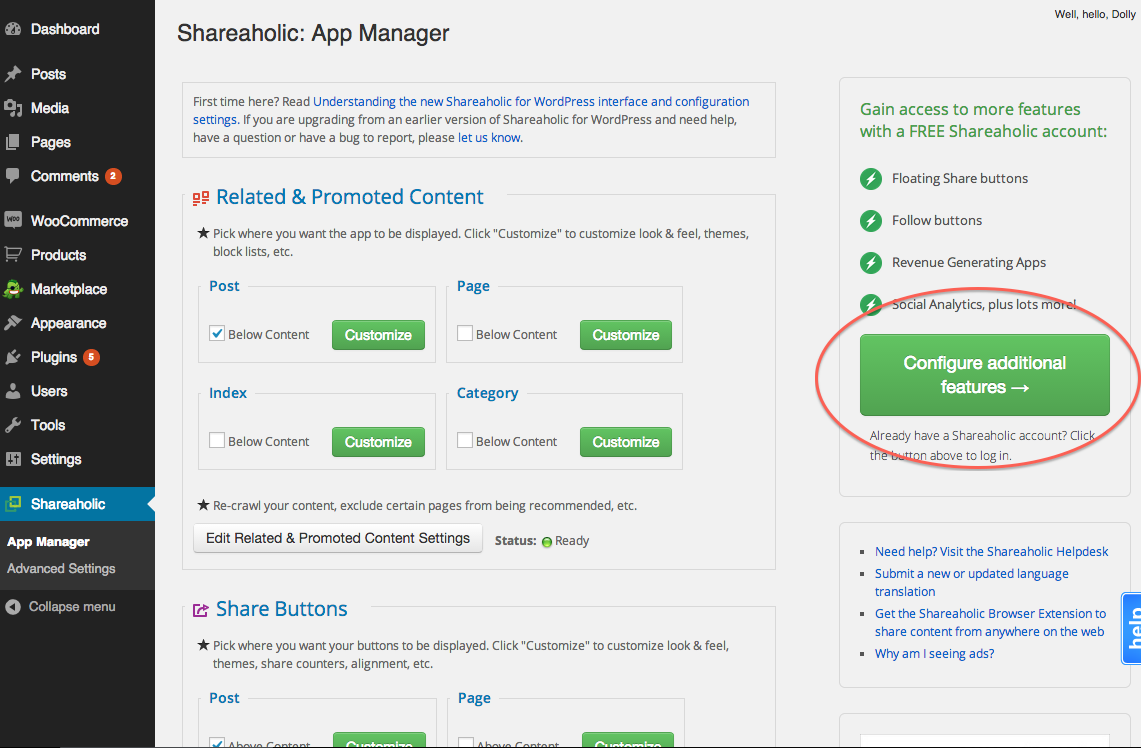 Next, either create an account or log in to your existing Shareaholic account

Once you are logged in to Shareaholic, you should see a notification window asking you to link your site with your Shareaholic account.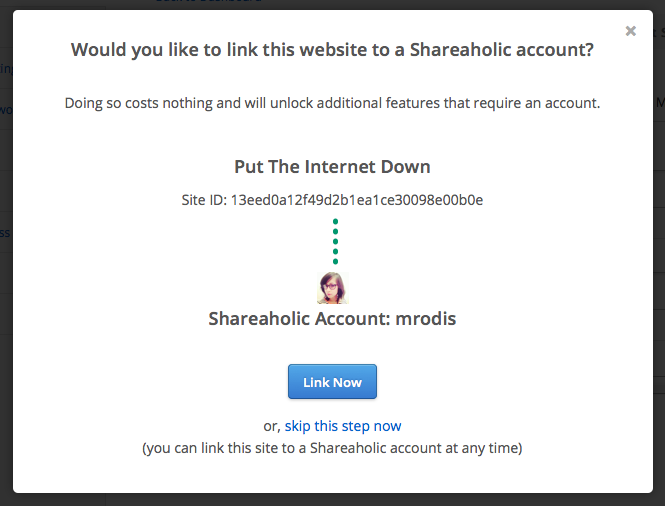 Click Link Now
Your site should now be listed in Site Tools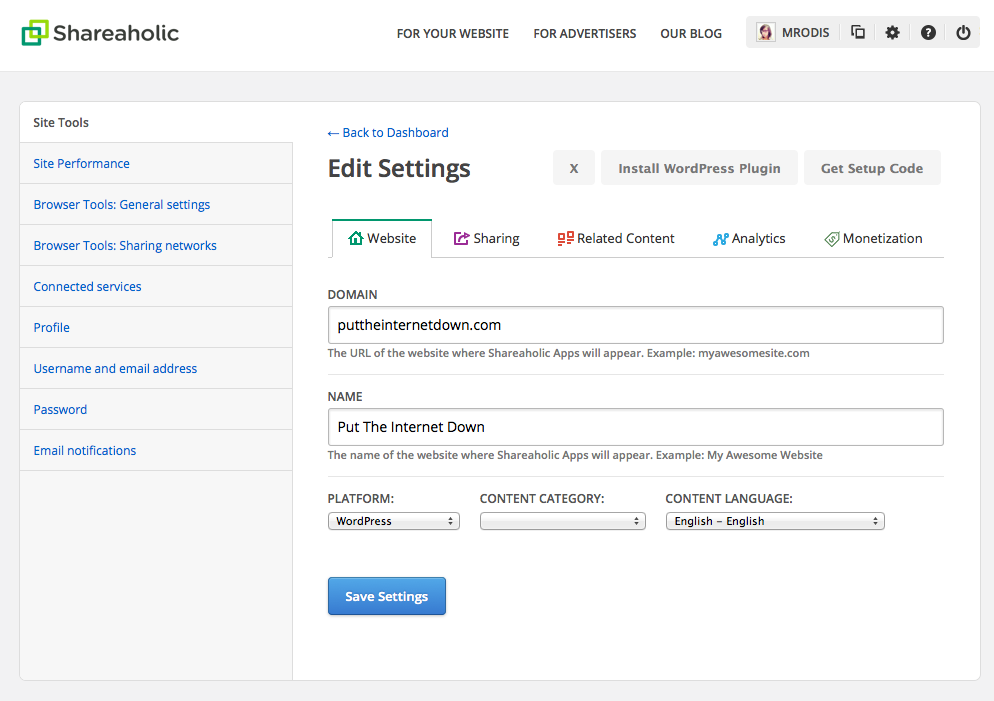 All done, now what?