This article will cover how to adjust the location of the Shareaholic Tools Badge on your page. The Shareaholic Tools Badge gives you quick access to all of your favorite Shareaholic features without ever having to leave your page!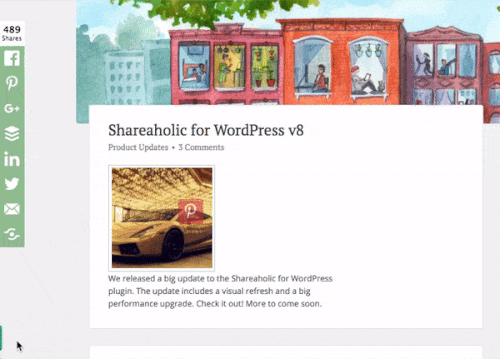 Note: If you are a WordPress User and have not already connected your WordPress site to your Shareaholic account, please follow these instructions to link your site to your account before following the instructions below.
Login to your Shareaholic account.
Select a Site Profile from the My Sites dropdown.

From your Site Dashboard, select Settings from the right-hand column.

The Tools Badge settings are located in the Website tab of your Site Settings page. To change the location, select your desired location from the dropdown.

You can also adjust the vertical offset, or how far from the top/bottom of the badge the button will appear. You can enter in your desired offset in the form of pixels or a percentage.

Be sure to hit Save Changes to apply your changes to your site!