How does Site Verification work?
When you press the Verify Site button, our server checks the website address you listed as your Domain and scans for the Shareaholic Site ID that is included in the set-up code you either manually added to your site OR was automatically injected when you installed the WordPress or Drupal plugin. In order to verify your site, you will first need to create a Shareaholic account and connect your WordPress or Drupal plugin to that account.
How do I Verify my site?
1. Sign in to your Shareaholic account.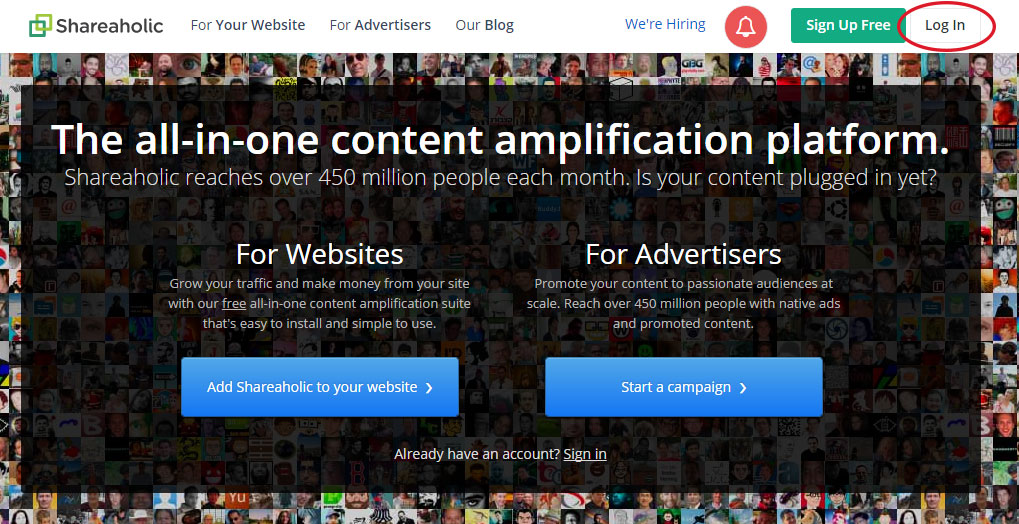 2. Hover over your name and select Website Dashboard from the drop down.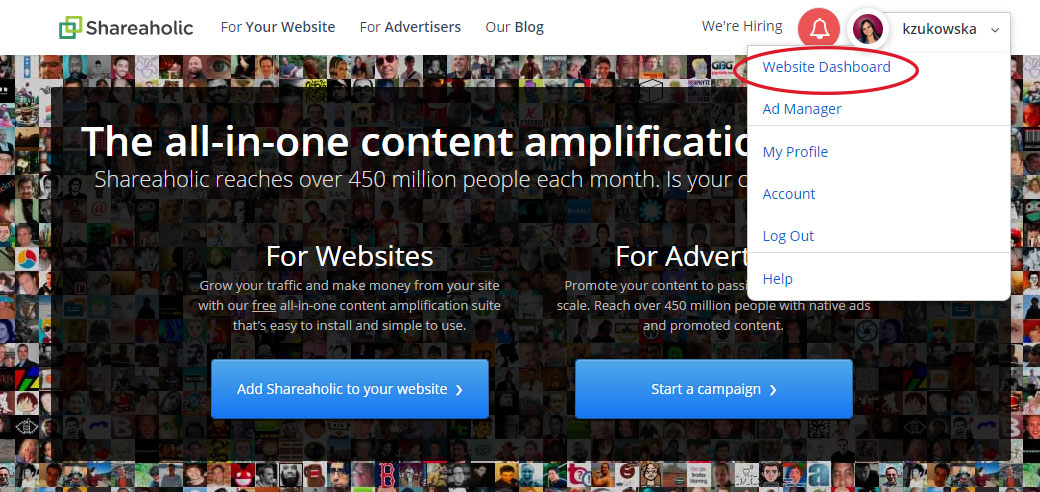 3. Make sure the Site ID matches the one in your WordPress or Drupal Dashboard. If it does not, follow these instructions here.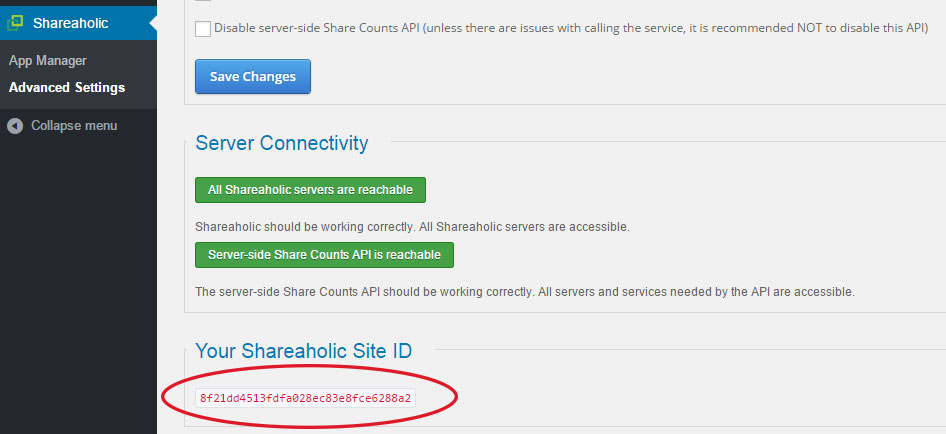 4. Press the Verify Site button next to the website you are trying to verify.

 
Once your site has been successfully verified, you will see a notification at the top of the page as well as a green check mark next to your website.