With Shareaholic, you can customize what gets shared when people share to Twitter. To optimize your Twitter shares, you can customize your Twitter Template and setup Twitter Cards.
You can customize your Twitter Template to include your @Twitter handle, URL shortener, hashtags, etc.
Including your Twitter handle in your site's social shares can help you gain followers and brand recognition whenever users Tweet links to your content – a passive and easy way to build your audience!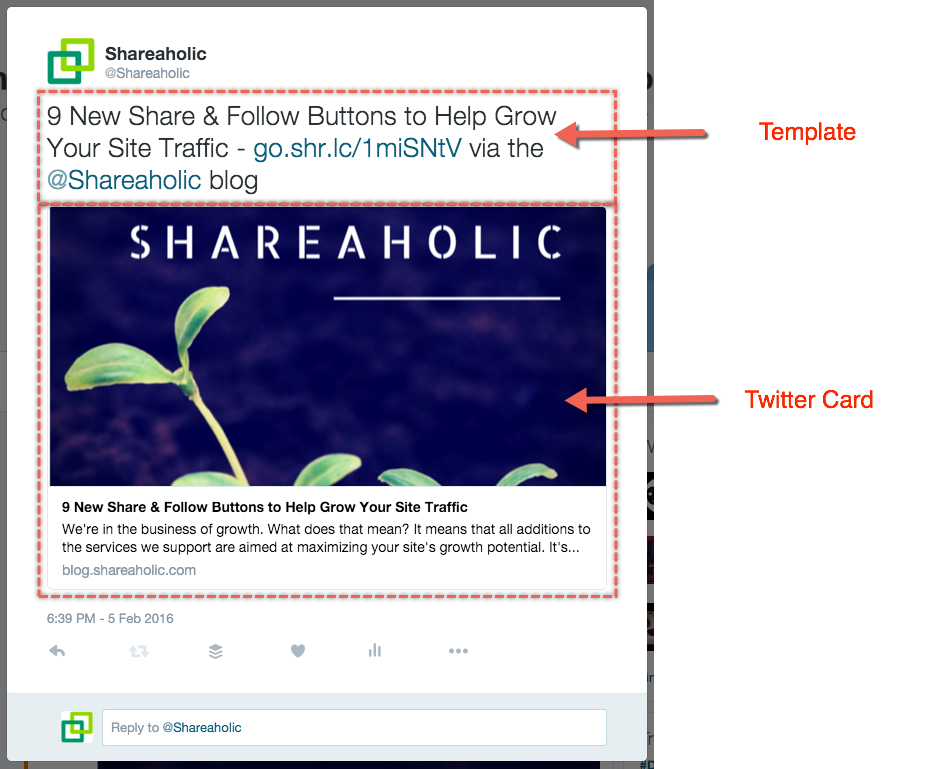 You can also add Suggested Twitter accounts to appear in the "Who to Follow" list after a user shares your content! You can read more about this feature here.
How to customize your site's Twitter Template:
1. Login to your Shareaholic account.
2. Select your site from the My Sites dropdown menu at the top of the page.
3. Click the Settings link on the left side of the page.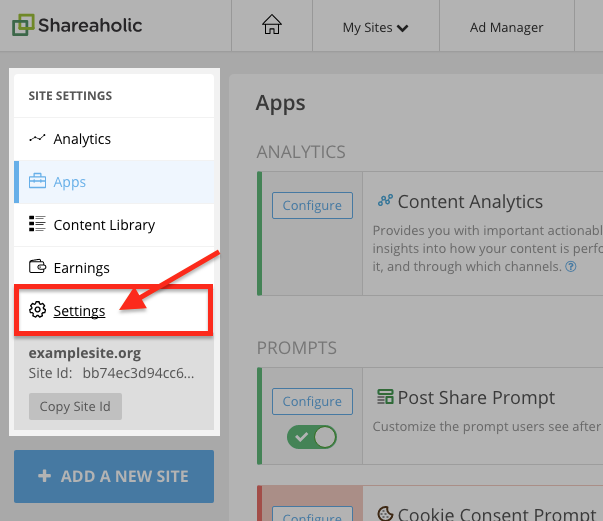 4. Select the Sharing tab.

5. Edit the text in the Tweet Template section to customize the default message that appears when someone tweets a page from your site.
6. Select your preferred URL Shortener from the dropdown menu.
7. Click Save Changes.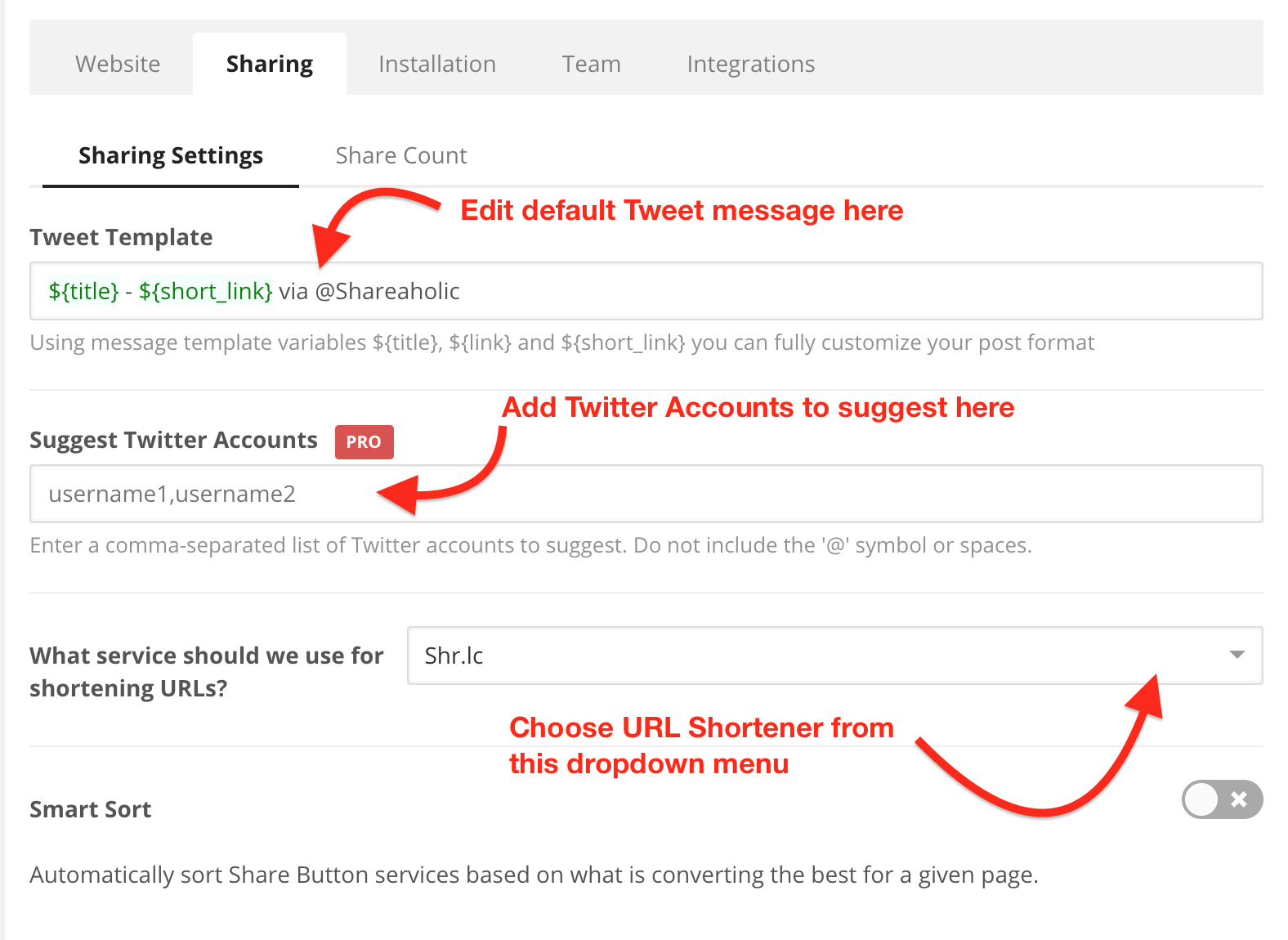 Note: Suggested Twitter Accounts is available for Pro users. Upgrade now!
Available Tweet template variables:
${title} - 

this template variable will insert the title of the page

${link} - 

this template variable will insert the URL of the page (it will be shortened via your preferred URL shortener automatically)

@username - if

 you'd like to call out a specific Twitter handle (ex. @yoursite)

#hashtag - i

f you'd like to tag all outgoing Tweets with specific keywords/topics