Shareaholic's Team Management feature has three default roles: Admin, Member, and Owner. Each of these roles has their own permission settings (which can be customized), but if you find that you need more granular control over your team's roles, you can create custom roles with their own specific permission settings.
To learn more about Permissions and what they mean, check out this article.
Note: In order to create a team, you must have an active Shareaholic Pro Business Plan subscription applied to the site in question. To learn more about Shareaholic Pro Plans and how to sign up, check out this article here.
1. Login to your Shareaholic.com account and select your Pro site from the My Sites dropdown.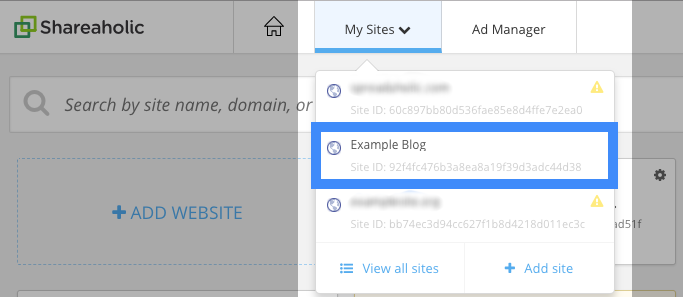 2. Select Settings from the lefthand menu.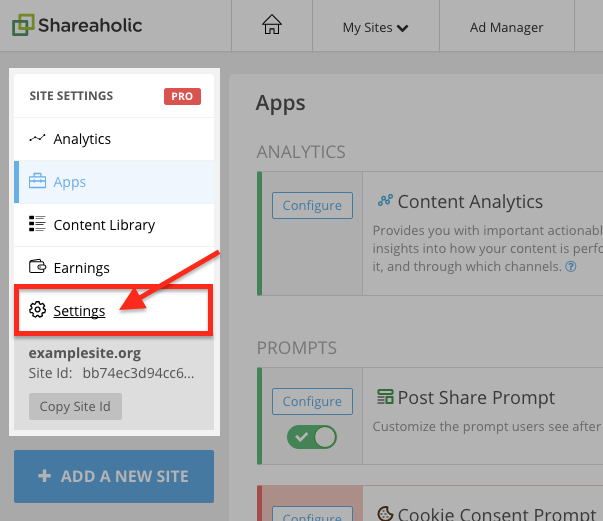 3. Select the Team tab to view your Team Management Dashboard.

4. To add a custom role, click the Add Role button in the Permission Management section.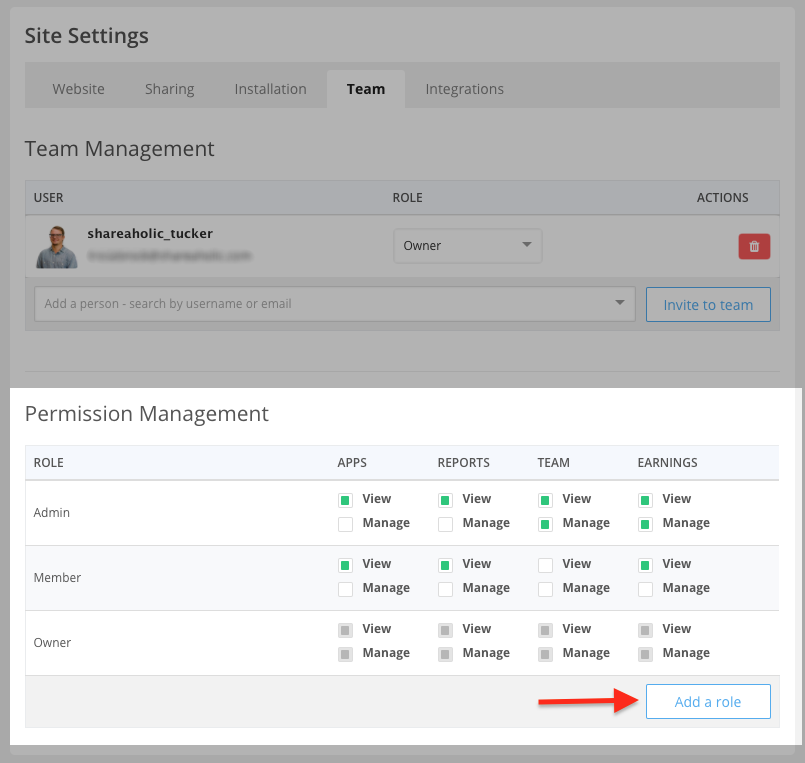 5. Enter a name for your custom role, set the Permissions you'd like to give that role, and click Create when done, or click the 'x' button to cancel adding a custom role.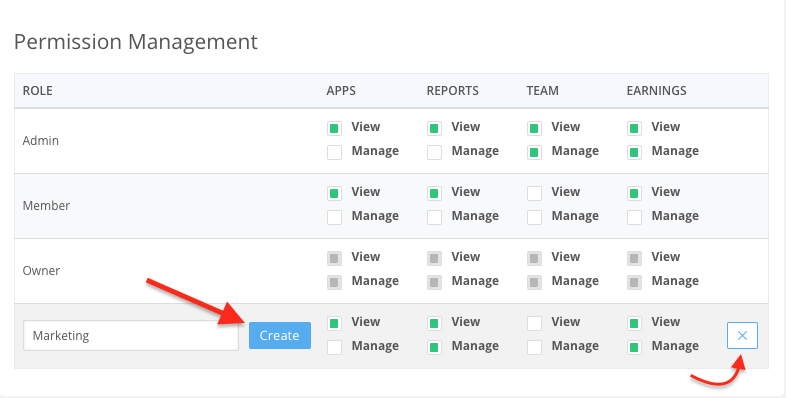 6. You can now assign this custom role to members by selecting it from the 'Role' dropdown menu next to their member entry.