If you are a Shareaholic Pro Business subscriber, your subscription grants you access to our Teams feature. This feature enables you to add up to five additional users to your Shareaholic site settings, as well as giving you granular control over the permissions granted to all team members.
So if you are a small business owner working on growing your web base, a client working with a developer (or vice versa), or even just a group of friends who want to collaborate on a project, the Shareaholic Team Management feature is designed to make your life easier! 
This article will cover how to create a team and invite members.
Note: In order to create a team, you must have an active Shareaholic Pro Business Plan subscription applied to the site in question. To learn more about Shareaholic Pro Plans and how to sign up, check out this article here.
1. Login to your Shareaholic account and select your Pro site from the My Sites dropdown at the top of the page.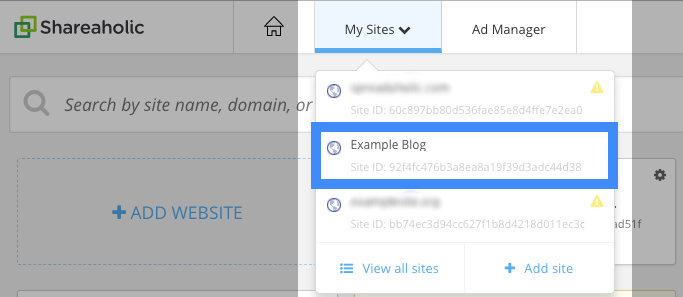 If your site is associated with a Pro Plan subscription, you will see a red Pro badge appear at the top of the Site Settings column on your Apps Dashboard. If you need to add your site to your Business Plan subscription, please follow these instructions.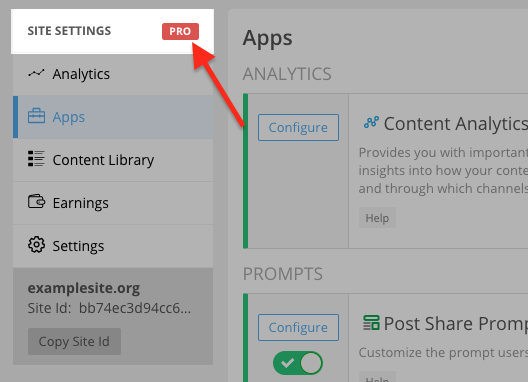 2. Select Settings from the lefthand Site Settings column.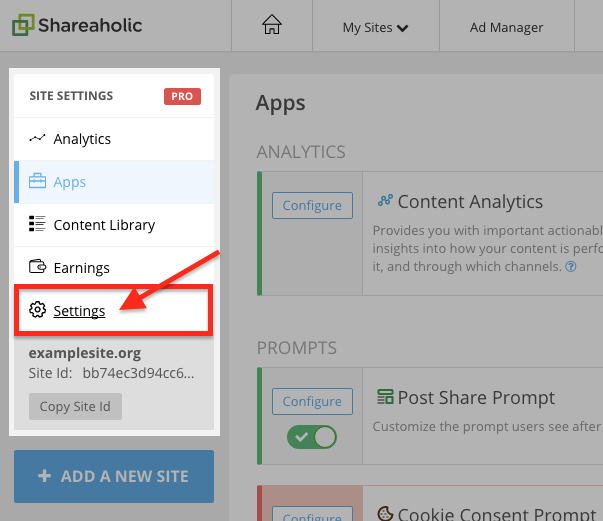 3. Click the Team tab to see your Team settings.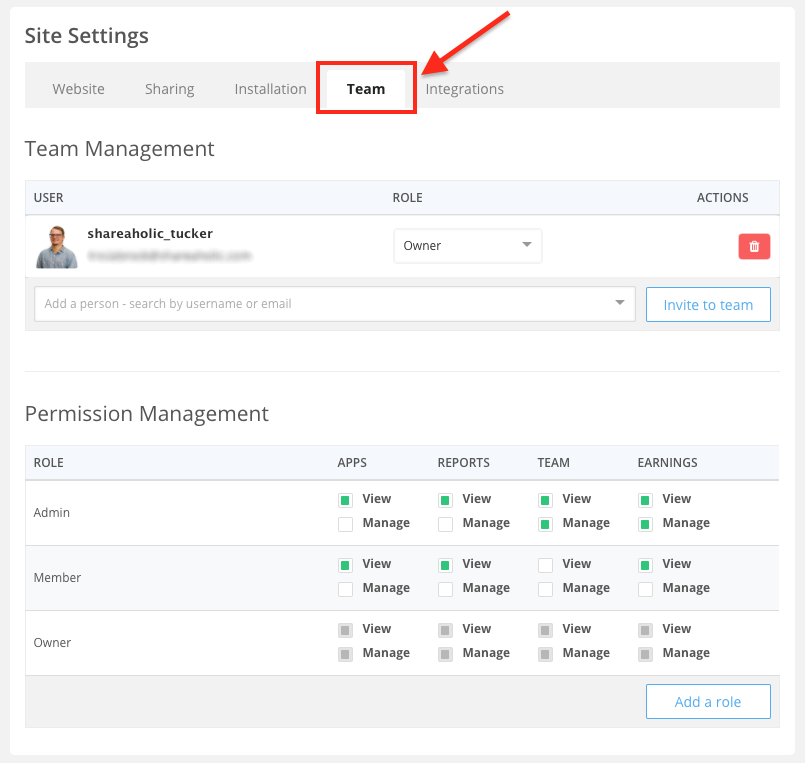 This is your Team Management Dashboard. From here, you can invite members, manage permissions, and create roles.
4. To add a member to the team, type in either their Shareaholic username or email into the search box. If that email is associated with an existing Shareaholic account, we'll automatically find and display that username for you. Confirm the username/email of the user you're looking to add, and click the Invite to Team button to send an email invite.

5. An email will be sent to the address listed, letting them know that they've been added to your site's Team. If you need to resend the invitation email for any reason, click on the Resend Invitation Email link. This is only applicable for invited members who don't already have a Shareaholic account.