To change the number of posts that appear on your Related Content app, you will need to go to your Related Content settings to edit. (Wordpress users, see these instructions.)
1.) Login to your Shareaholic.com account.
2.) Select the site you wish to edit from the My Sites dropdown at the top of the page.
3.) On the 'Apps' page, in the 'Content Personalization' section, click the Settings button next to the Related Content App location you'd like to edit.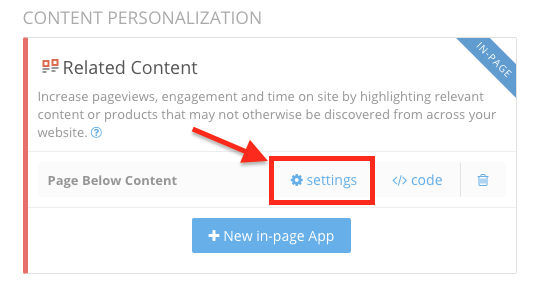 This will bring up the Related Content Settings window. 
4.) In the Layout tab of the Related Content Settings window, select your desired number of posts from the Max Number of Posts dropdown. You can choose to display 4, 6, 8, 12, or 16 posts.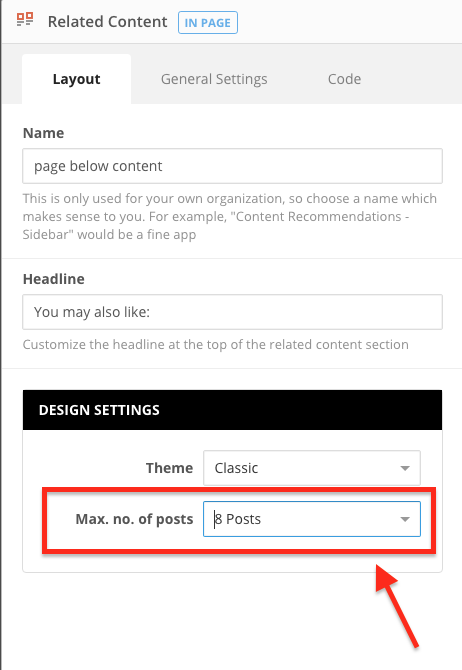 5.) Once you've made your selection, click Save Changes.