To adjust how many Promoted Content posts appear your Related Content, use the slider found in the Monetization tab of your website settings.
How to access Promoted Content settings
Log in to your Shareaholic account 
Select your site from the My Sites dropdown at the top of the page.
Under the 'Monetization' section, click on the Configure button located next to Promoted Content Ads.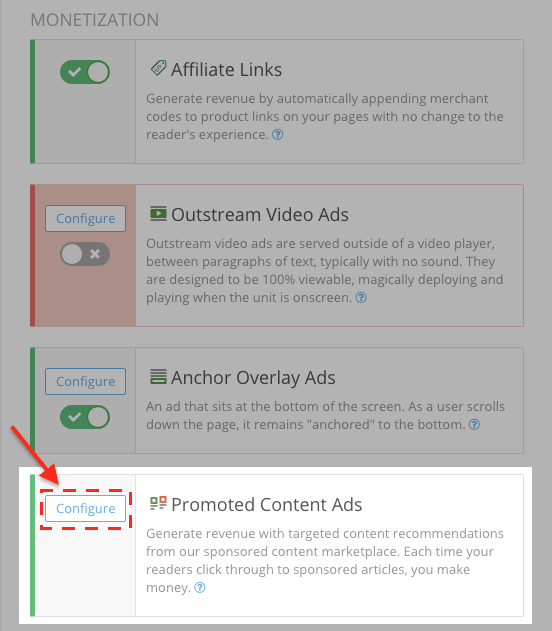 In the first section, you will see a slider, which indicates the amount of Promoted & Related Content that will be displayed in the Related Content app on your page.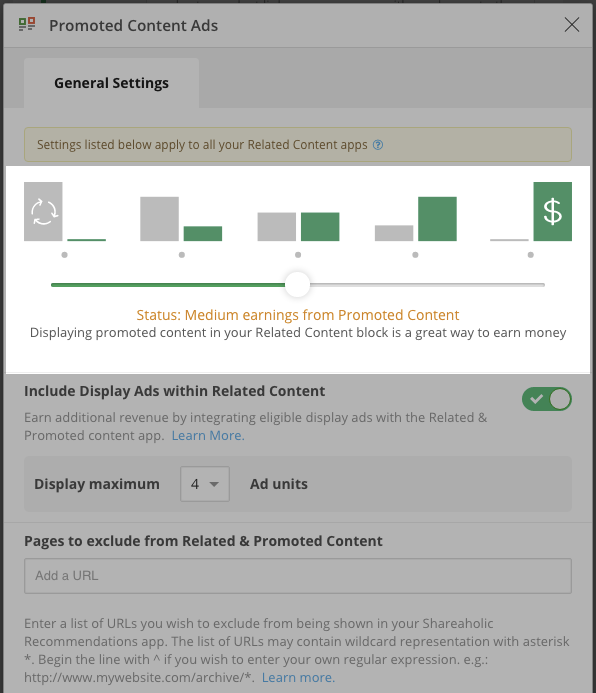 How do I change the number of promoted posts showing in the Related Content app
Increase revenue (more promoted posts showing)
Move the slider to the right to "maximize earnings from Promoted Content."
Turn off Promoted Content (stop earning revenue)
Move the slider all the way to the left.   
See also: What does each level of the Promoted Content slider mean?