The Share Buttons for Images app allows site owners to automatically add share buttons to their images. Simply mouse over the image, and you will see your Share Buttons appear in the upper-left corner that allows your readers to share the image straight to social networks. These Share Buttons are fully customizable and designed to match all of our Share Buttons, ensuring they'll always look sleek and professional on your site!
This article will show you how to customize the appearance and selected services for the Share Buttons for Images app.
1. Login to your Shareaholic account and select your site from the My Sites dropdown menu.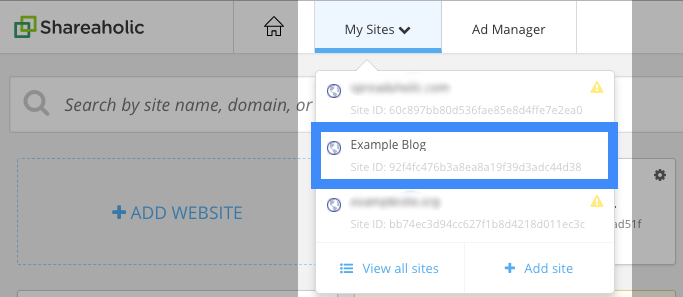 2. On the Apps page, under the 'Social Sharing' section, find the Share Buttons for Images section. Use the toggle button to enable/disable the app entirely, or click the Configure button to view the customization options.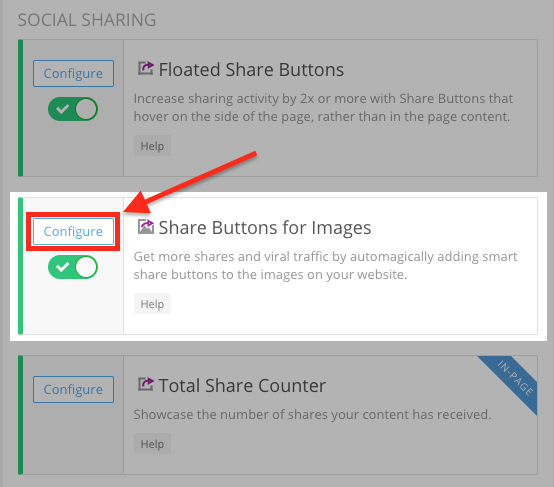 3. In the Layout tab of the Share Buttons for Images settings window, you will see a number of customization options available. A preview of how the buttons will look on an image can be seen in the right-hand side of the window.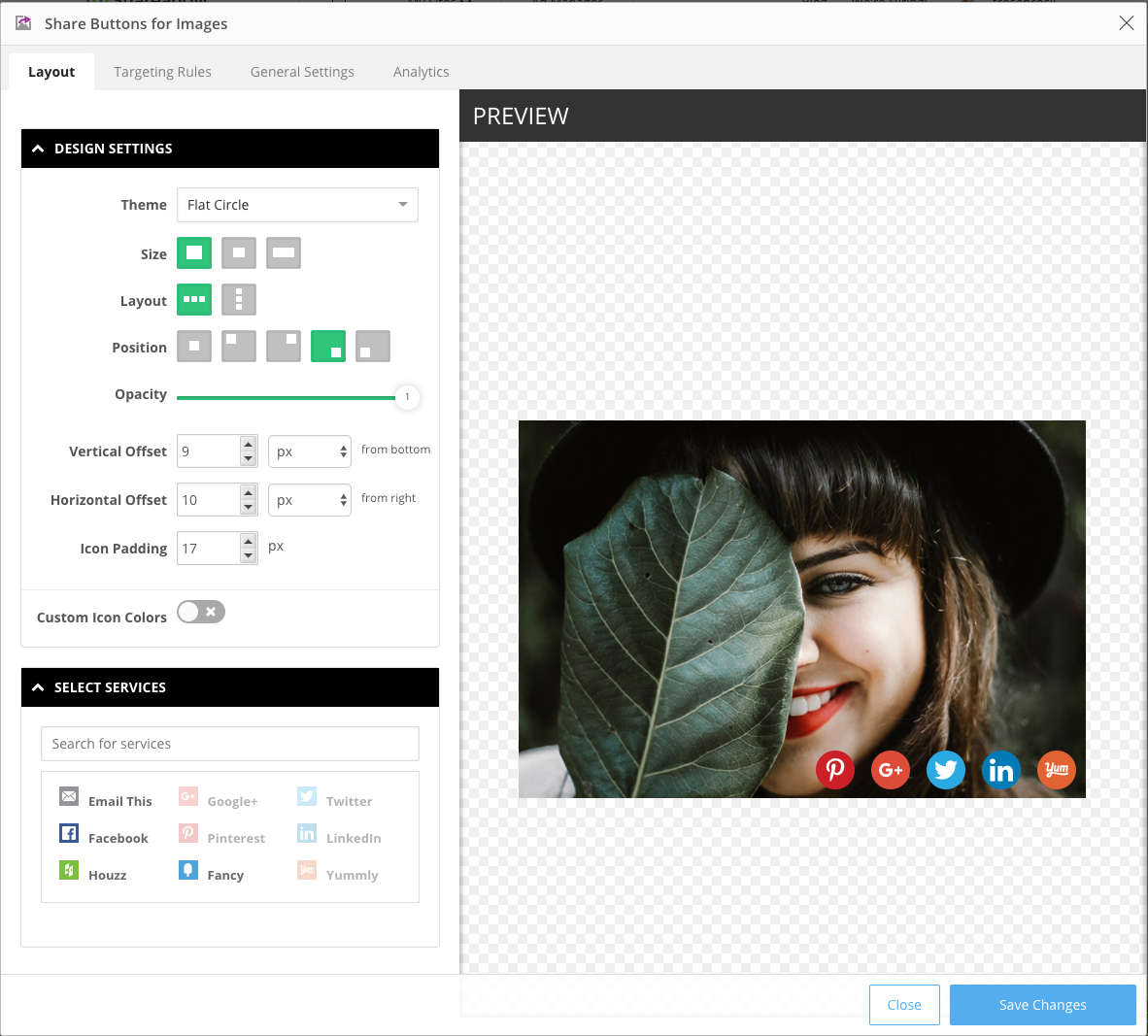 Theme: Select one of our pre-existing themes to apply to your buttons.
Size: Adjust the size of the buttons.
Layout: Choose if you'd like your buttons to appear horizontally or vertically on the image.
Position: Choose where you'd like the buttons to appear on the image.
Opacity: Select the desired transparency of your buttons. 
Vertical & Horizontal Offset: Fine-tune the positioning of the buttons along the X and Y axis.
Padding: Adjust the spacing between the buttons.
Custom Colors: Enable this to choose your own color scheme for the buttons
Select Services: Choose which social networks you'd like to display in your Share Buttons for Images.
4. Click Save Changes when done.