WordPress Users: You can access these settings from within the Shareaholic plugin in your WordPress Admin dashboard. The appearance of the settings may look different than what is shown below, but the customization options are the same.
To find the settings for your Related Content apps, first login to your Shareaholic account and select your site from the My Sites dropdown menu at the top of the page.
Then, on the 'Apps' page in the 'Content Personalization' section, you'll see a list of all your Related Content app locations. Click on the Settings button next to the app location you'd like to edit.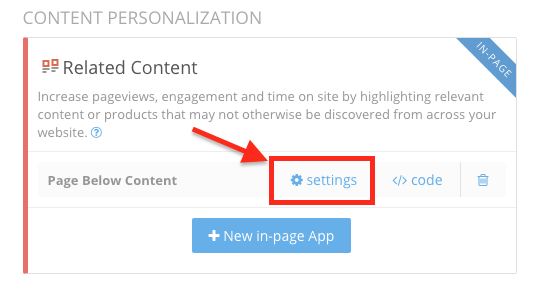 The Related Content Settings window has three categories of configuration: Layout, General Settings, and Code.
The Layout tab contains configuration settings for the overall appearance of the app.
The General Settings tab is where you can configure the amount of Promoted Content to include in the Related Content app. Changes made in this tab will affect all the Related Content apps across your site.
The Code tab is where you will find the HTML (or PHP) code to place on your website.
Layout Tab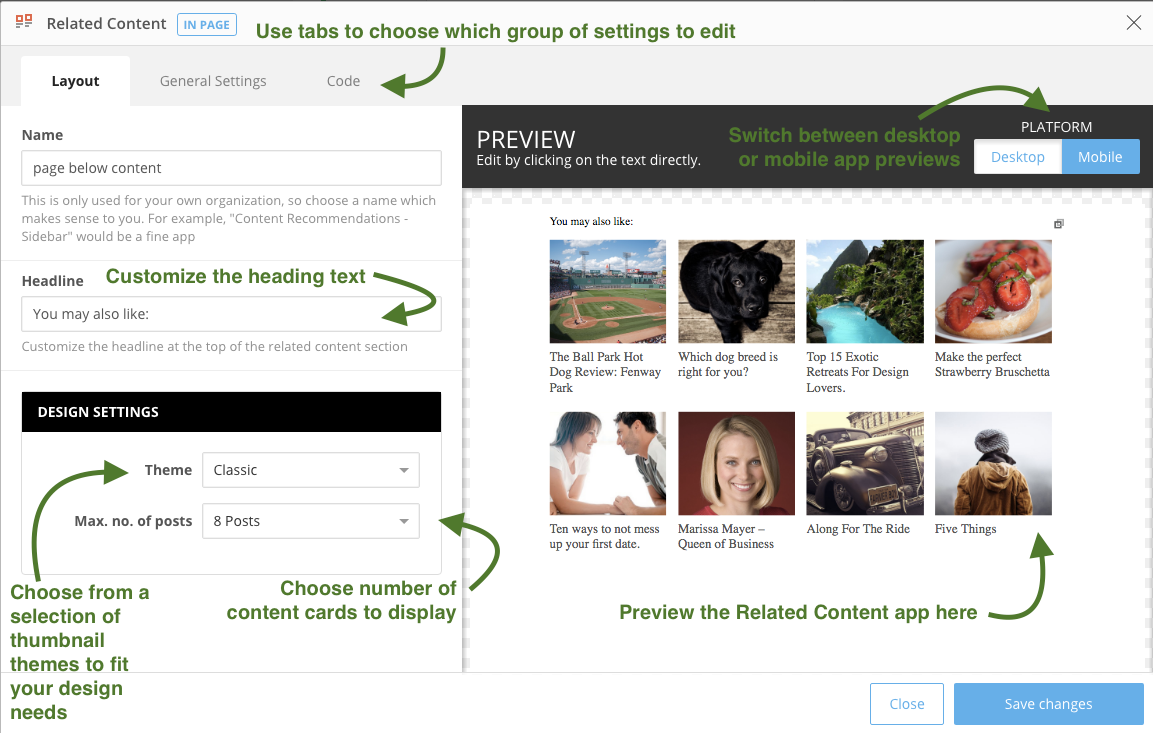 General Settings Tab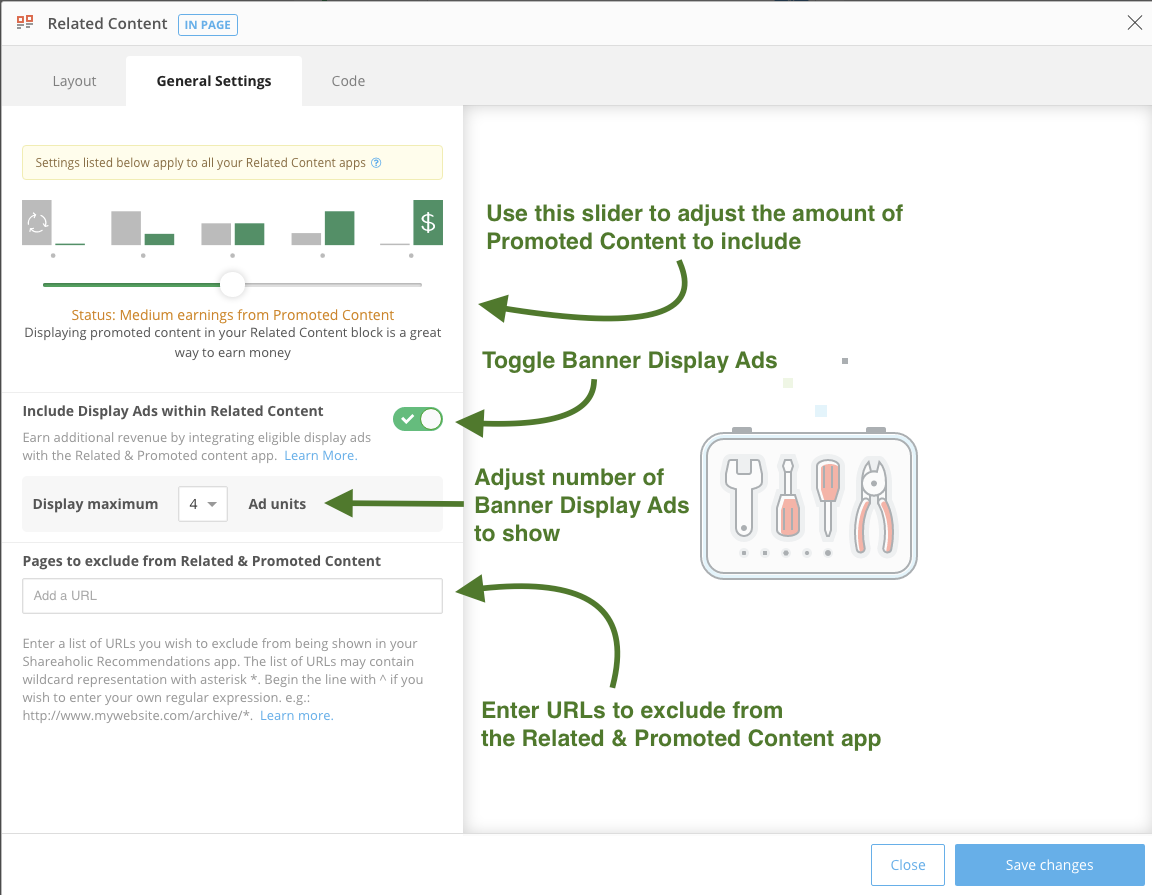 To learn more about Promoted Content, click here.
Code Tab