You can match the colors of your Shareaholic Share Buttons to fit your site's design perfectly, and in just minutes using a simple color picker web interface:
For WordPress
To get started, go to your Shareaholic > App Manager.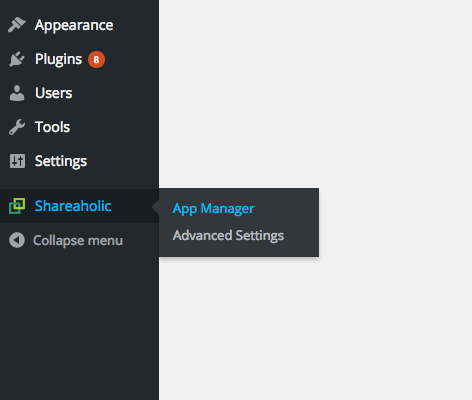 Click the green customize button for the Share Buttons location you would like to edit.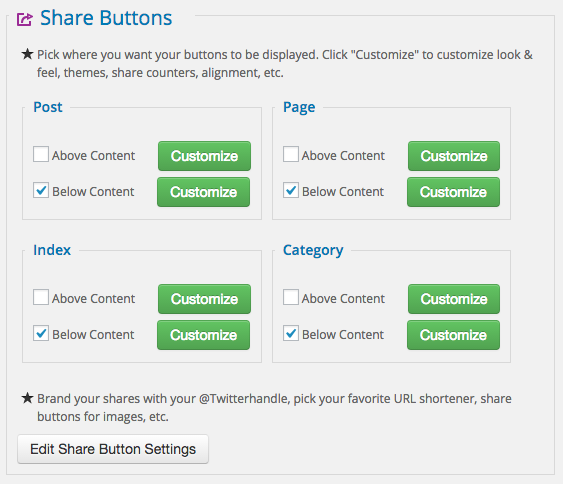 Click the Custom Icon Colors toggle to enable.

Settings will appear below to customize Background Color and Logo Color. To select, you can either use the color palette from the dropdown selector or use hex values for a more definitive color.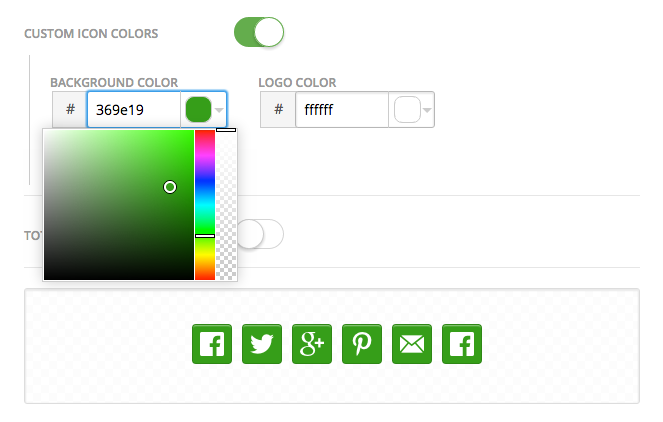 For other CMS Users:
Login to your Shareaholic.com account.
Select your site from the My Sites dropdown menu at the top of the page.
From the Apps page, scroll down to the Share Buttons box in the 'Social Settings' section and find the entry for the Share Buttons you wish to edit. Then, click on the settings button to access its settings.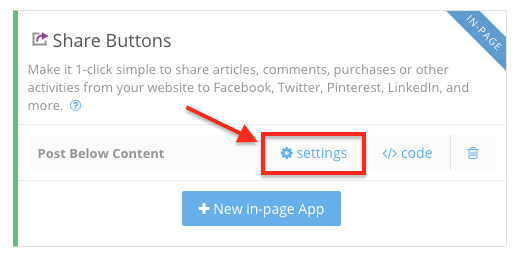 In the Layout tab of the Share Button Settings window, click the toggle next to Custom Icon Colors to select your own colors.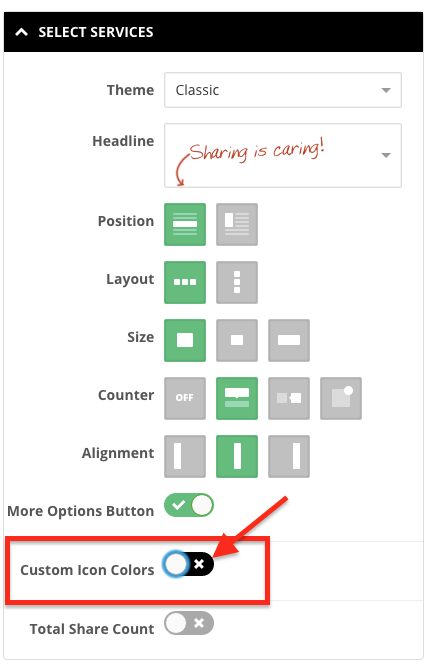 Once you've enabled the custom colors, choose your custom background and logo color by either directly entering in the hex value or clicking on the color swatch to bring up the color palette.

Use the color palette to select your desired hue for the background and/or logo colors. You will see these changes immediately reflected in the 'Preview' pane on the lefthand side. 
Click Save Changes.
Color is also a powerful tool in building a successful website. Brighter colors lead the user to feel more energetic as a result of your design, which is particularly effective when you are trying to advertise a product or invoke an emotional response. Darker shades relax the user, allowing their mind to focus on other things.