Installing a stand-alone Total Share Counter allows you to showcase your share counts for any post or page that it's on. An example of how it will appear: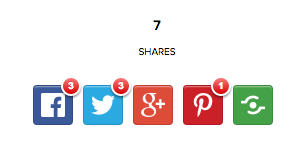 You can place the Total Share Counters anywhere on a post or page.
To get started:
Login to your Shareaholic.com account.
Select a Site Profile from the My Sites dropdown menu at the top of the page.
On the Apps page, under 'Social Sharing,' click the Configure button next to the Total Share Counter box.

A window will appear with a code snippet. Copy and paste the code snippet into the HTML location where you would like the snippet to appear on your site.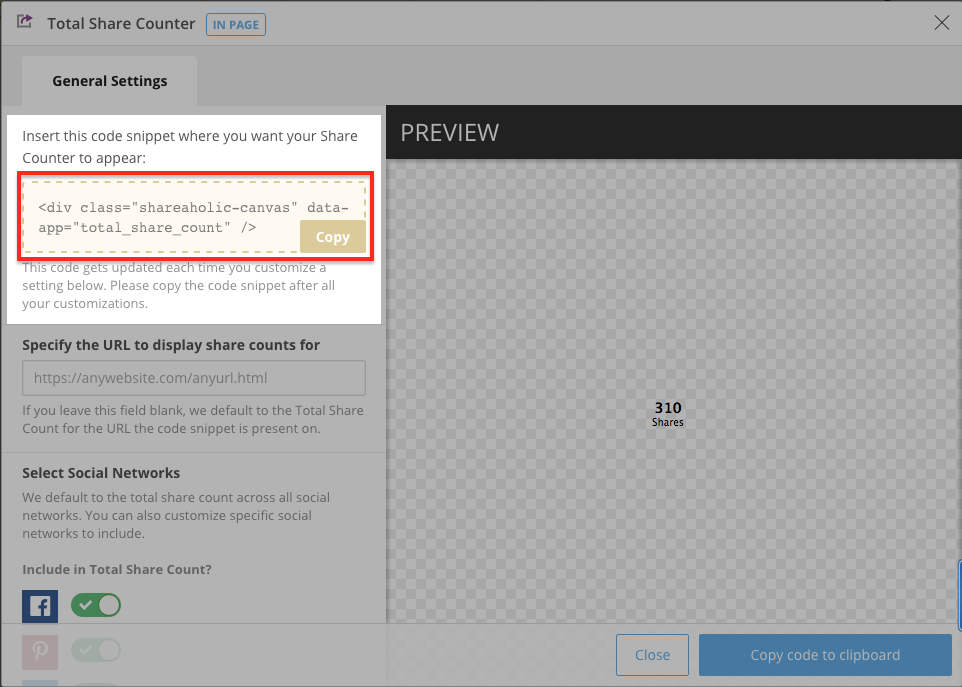 Customize the URL to Show Counts for:
By default, the Total Share Counter will display the Total Share Count for the URL the code snippet is present on. If you'd like specify another URL to display the share counts for, you can enter it in the appropriate space in the Total Share Counter Configuration window.

Customize which Social Networks to Include:
You can also choose which services to include in the Total Share Count by using the toggle buttons in the Select Social Networks section of the Total Share Counter Configuration Window.