Installing a stand-alone Total Share Counter allows you to showcase your share counts for any post or page that it's on. 
To get started:
Login to your Shareaholic.com account.
Go to the Website Dashboard.
Click the </> in the Total Share Counter section from the list of Apps.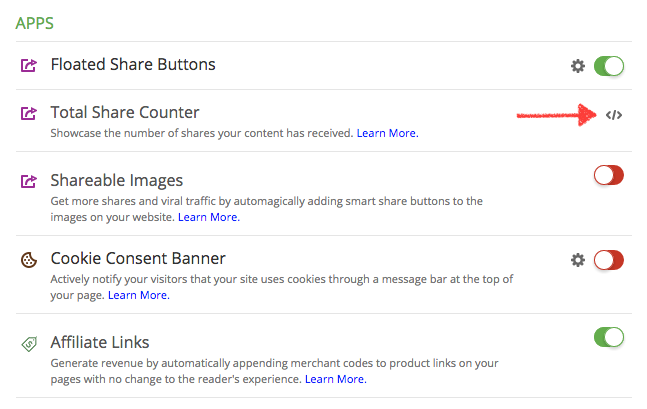 A window will appear with a code snippet. Copy and paste the code snippet where you would like the snippet to appear on your site.
Note: If you have the Wordpress plugin installed, you will notice the snippet in PHP.

For sites that are NOT using the plugin, you will notice the snippet in a <div>.

An example of how it will appear: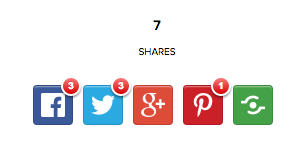 You can place the Total Share Counters anywhere on a post or page.
Related Articles