Based on our Social Media Traffic Report, Pinterest drives more traffic to sites than Twitter, LinkedIn, and Reddit combined! 
The Shareable Images feature allows site owners to automatically add Pinterest share buttons to their images. Simply mouse over the image below, and you will notice a "Pin It" button appear in the upper-left corner that allows your readers to share the image straight to Pinterest.
How to install Shareable Images
If you already use Shareaholic tools, follow these simple steps to add Shareable images (Don't have an account? Sign-up here):
Sign into your Shareaholic account.
Click Website Dashboard from the dropdown menu.
Under the Apps section, click the toggle to green to enable the Shareable Images feature.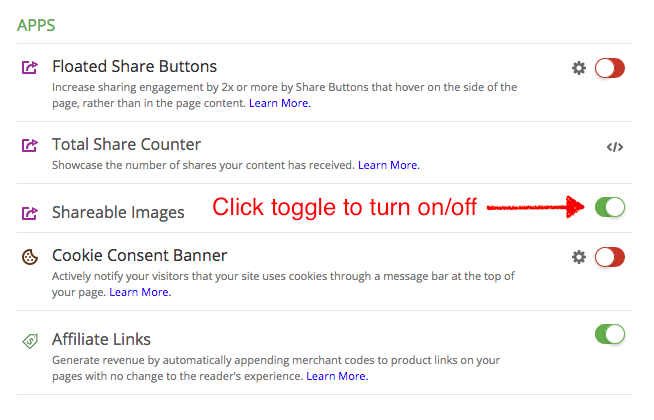 Notes:
An image must be at least 80x120 or 120x80 pixels for the shareable image buttons to appear.
Since there is no hover interaction on touch screens, the on hover shareable images buttons won't show up on smart phones and tablets.