This article will walk you through selecting and/or changing the site associated with your premium plan.
If you have signed up for a Personal plan, your subscription can be applied to one site profile; if you've signed up for a Business plan, you can choose up to five site profiles to be part of your Pro subscription.
Once you've signed up for a Shareaholic premium plan, you can pick which of your sites you'd like to apply your premium subscription to. This can be changed at any time while your subscription is active.  
1. Login to your Shareaholic.com account and go to your User Settings.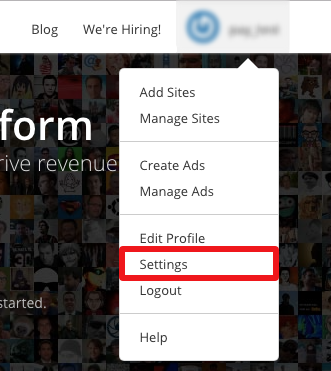 2. Select Billing from the lefthand column.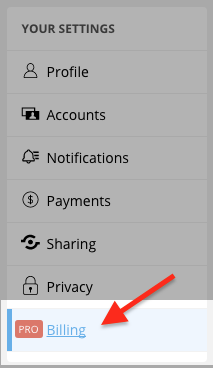 3. If you have already assigned a site to your plan and would like to dissociate that site from your plan, click on the red trashcan icon next to your site's name, and select "Yes, dissociate this site" when prompted.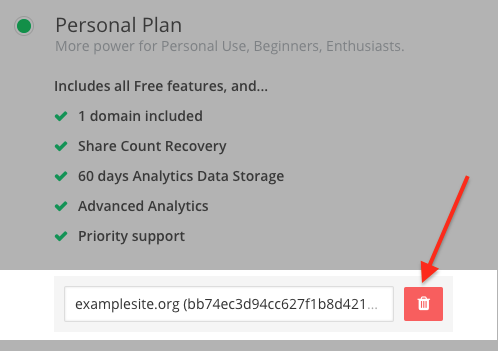 4. Click the green Assign Site to Plan button and select the site you'd like to assign to your Pro subscription.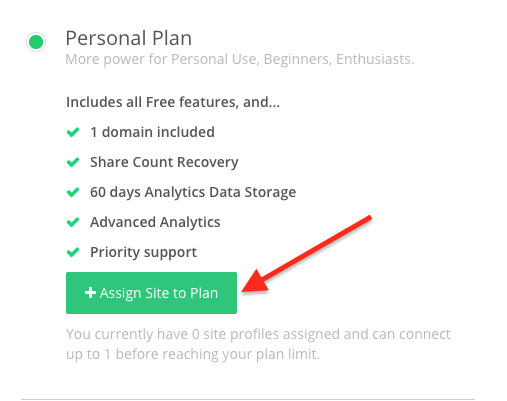 5. Once you've selected a site, you should see a green banner appear at the top of the page informing you that your site has been successfully associated with a plan. You'll now see a red PRO badge appearing next to your site on Shareaholic.com