Currently, all Shareaholic users are automatically subscribed to our free "Starter" plan, which includes access to our most popular basic features, like Share Buttons, Promoted Content, and Analytics. In early May 2017, we launched two new Shareaholic Pro Plans: Personal and Business. These plans are both available as a monthly subscription, with the option to purchase an annual subscription upon signing up.
Note: If you are already a Pro subscriber and are looking to upgrade your account, we will automatically pro-rate the upgraded Pro plan price based on your current subscription cycle.
To Upgrade Your Plan:
1. Login to Shareaholic and go to your User Settings page.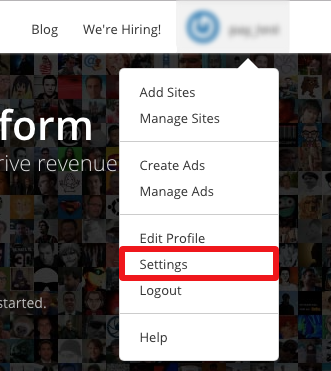 2. Select Billing from the list of links on the left.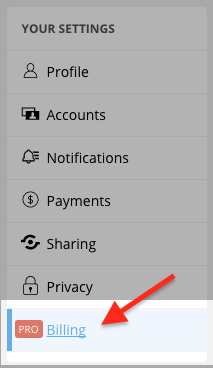 3. If you are upgrading from the free Starter plan, you'll need to enter your Payment Method information. Click on the Payment Method tab on the Billing page, and then click the blue "Add a Credit Card" button to enter your payment information.
Note: Shareaholic currently accepts most major credit cards. We are not currently able to accept PayPal.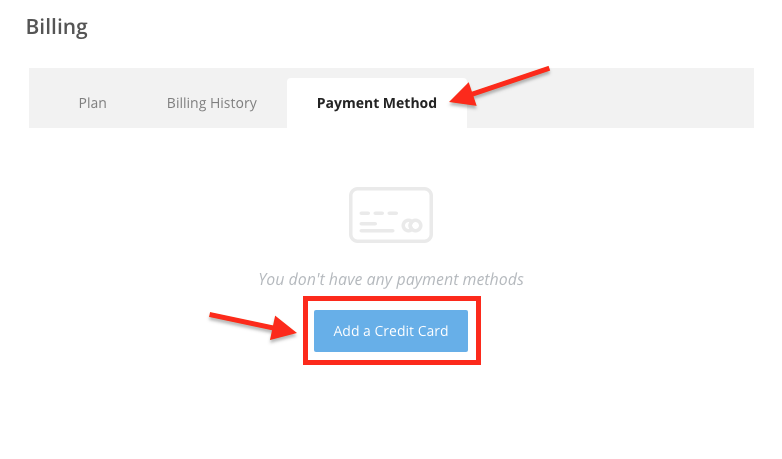 4. Click on the Plan tab to select your desired plan. 
    To learn more about our plans, check out our article on Finding the Right Plan for You.
5. Select which site(s) you would like to add to your Pro plan. Personal Plan subscribers get 1 Pro domain; Business Plan subscribers can have up to 5 Pro Domains.